7 Best Government Dental Hospitals in Delhi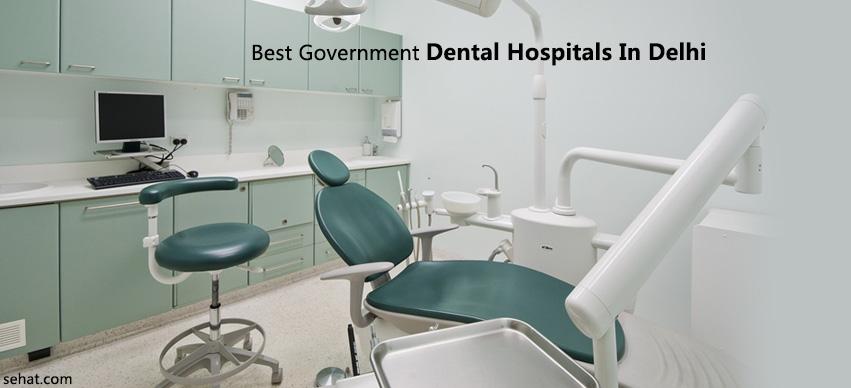 Human body is a complex machine which often requires maintenance. Among all the vital parts of the body, human teeth are an essential body part. Being the hardest substance in the human body, any problem with the teeth also gives the hardest challenge (in terms of pain).
Human teeth are not only required for chewing but it also aids in clear speech for the individuals. But just like other body parts, the human teeth too suffer a lot of issues such as a cavity, tooth sensitivity, tooth decay, gingivitis (Gum Inflammation), tooth loss, plaque, tartar, and other gum problems. Such problems require customized solutions which are both effective and as painless as possible. While there are various dental clinics across cities like Delhi, it is important to know the best government dental hospitals in Delhi in order to seek the best treatments and that too from the best and experienced doctors in town.
Need for Dental Hospitals and Clinics
Just like personal grooming is important for looking good and presentable while feeling confident, it is important to take care of our internal body parts too. Moreover, teeth or dental care is an essential part of our personal grooming since it improves the value of smile and speech apart from helping us taste the wonder of life. The complete dental check is important and should be done regularly, at least once every six months or as prescribed by the dentist, in order to keep the teeth and gums healthy. Some of the procedures which require a visit to a good Dental Hospital and Clinic include
Check Up -

Under this procedure, the dental professional will try to check the overall oral health of the individual which would include a check for cavities, check for plaque (clear, sticky layer of bacteria which can be cleaned easily by bushing and/or flossing) and tartar (hardened plaque which has not been removed and cannot be removed anymore using procedures like brushing and flossing), check-up of gums, tongue, throat, face, head, and neck for any trouble or problem and recommending the required procedure to solve the problem.


Cleaning -

Under this procedure, the experienced dental professional helps in removing any plaque and tartar buildup on the teeth and might also help in polishing the teeth.


Correction Techniques -

S

uch as X-Ray, Dental Filling, Root Canal Therapy, and other such techniques

Best Government Dental Hospitals in Delhi
Some of the best government dental hospitals in Delhi include
1. Vardhman Mahavir Medical College and Safdarjang Hospital in South Delhi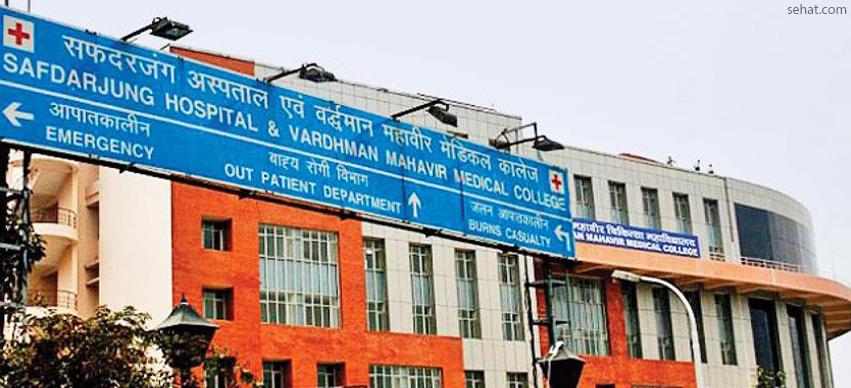 Vardhman Mahavir medical college is a prominent medical college in Delhi, famous for imparting clinical teachings and training under the umbrella of Guru Gobind Singh Indraprastha University, Delhi. Established in the year 1942, Safdurjung hospital was the only and the major tertiary care hospital in South Delhi until the formation of All India Institute of Medical Sciences in 1956. The hospital provides an entire range of dental care, interventions, and other dental procedures along with other treatment facilities. Being a central hospital under the Ministry of Health and Family Welfare, Government of India, basic care and treatment at this hospital would be quite affordable or almost free.
Phone no: (011) 26165032, (011) 26165060
2. All India Institute of Medical Sciences (AIIMS) at Ansari Nagar, Aurobindo Marg, New Delhi
All India Institute of medical sciences, established under the Act of Parliament as an institution of national importance, has comprehensive facilities for teaching, research and patient care. The institution provides teaching programs in both medical and para-medical courses both at undergraduate and postgraduate levels and awards its own degrees in more than forty disciplines. This institute thus possesses twenty-five clinical departments including four super speciality centres manage which tend to practically manage all types of disease conditions including issues related to dental care and dental hygiene with support from pre- and Para-clinical departments.
Phone no: (011) 26588500, (011) 26588700
3. ESIC Dental College and Hospital, Rohini Sector 15, Delhi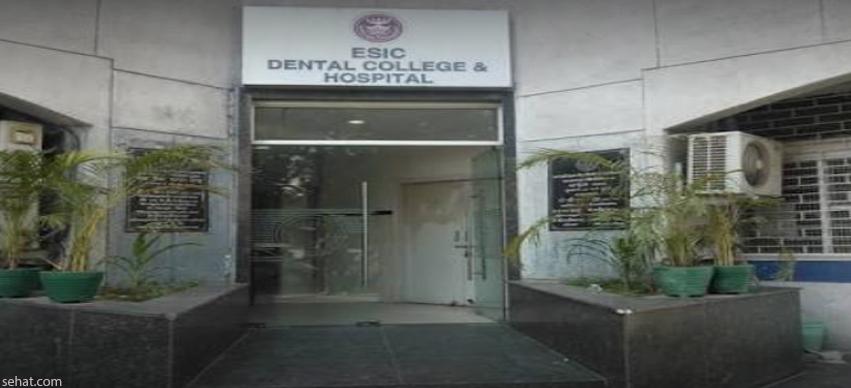 Established in the year 2010, this college was the first ESIC College in the field of dental education and research. Under the Ministry of Labour and Employment, this is the third Government Dental College in the Delhi-NCR region. This hospital and college have the best of infrastructure and state of the art equipment such as bacteria free, oil free and moisture free dental compressor system.
Phone no: 011 2755 3099
4. Maulana Azad Institute of Dental Sciences (MAIDS), Bahadur Shah Zafar Marg, Delhi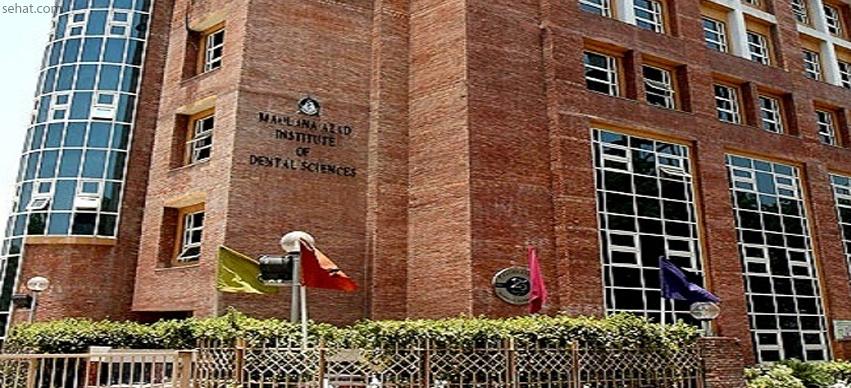 Maulana Azad Institute of dental sciences was Established in the year 2003, this institute was granted an independent status under the Government of NCT of Delhi. The college was further declared a 'Centre of Excellence' under the government of NCT of Delhi. The institute provides a whole range of care under the dental care and dental hygiene domain including hi-tech services in the field of implantology and advanced endodontics. This institute is affiliated to Delhi University and is also approved by Dental Council of India.
Phone no: (011) 23239271, (011) 23239279, (011) 23239273
5. Charak Palika Hospital, Moti Bagh, New Delhi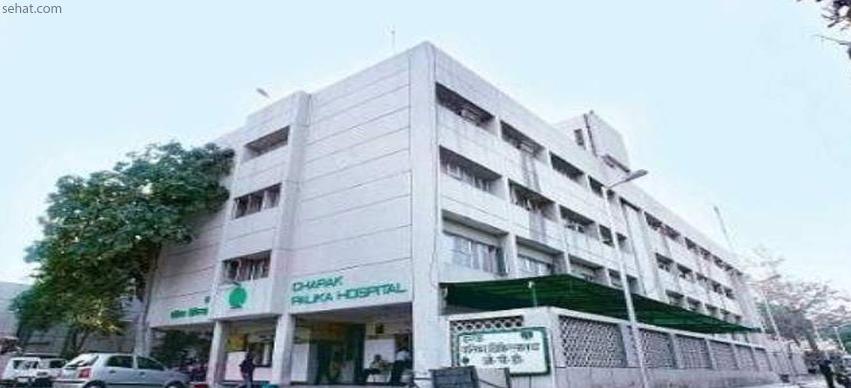 Charak Palika hospital is another government hospital under the New Delhi Municipal Corporation, Government of Delhi, which provides various specialized medical services and interventions including those related to dental care and hygiene.
Phone no: 011 2611 7879
6. Acharya Shree Bhikshu Hospital, Moti Nagar, New Delhi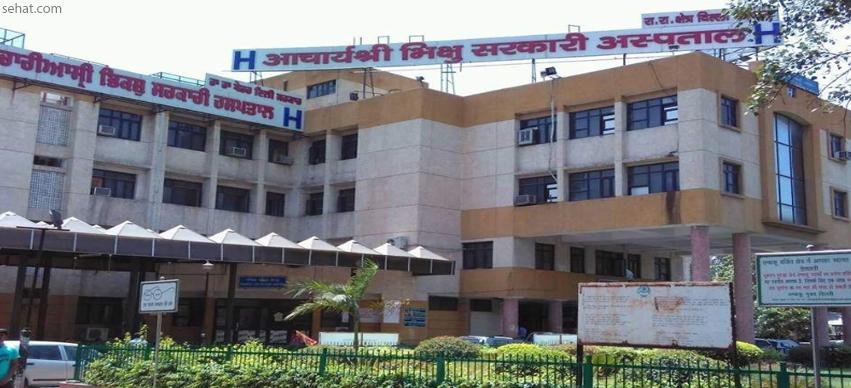 Acharya Shree Bhikshu hospital was Established in 1996 under the Delhi Government, this is a hundred bedded secondary level hospital which aims to provide preventive, curative and therapeutic treatments in various fields of medical sciences including dentistry.
Phone no: 011 2542 3514
7. Pt. Madan Mohan Malaviya Hospital, Malviya Nagar, New Delhi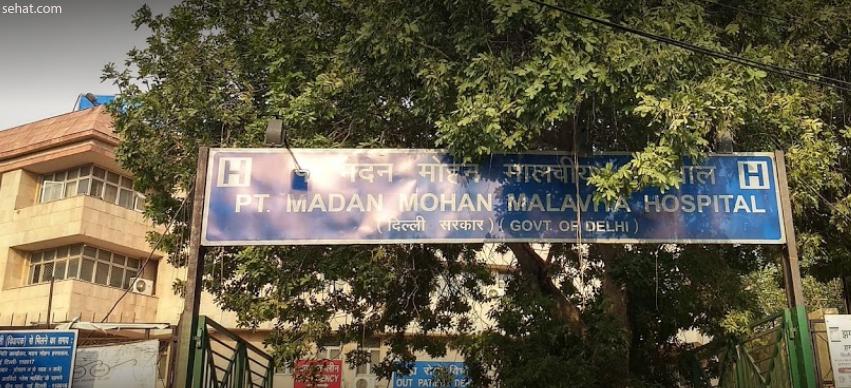 This is another hospital under the government of Delhi which provides specialized services in various fields of medical practice such as medicine, obstetrics, gynecology, surgery, pediatrics, orthopedic, dental, ophthalmology among others.
Phone no: 011 2668 9999
While there are various best hospitals in Delhi which include government hospitals like AIIMS and Safdarjung Hospital and private clinics such as Smile Dental Care in Dwarka, Matrix Dental Implant Lounge in Vasant Vihar, and Clove Dental in Kalkaji. There are certain charitable dental clinics and hospitals such as Charitable Dental Clinic and Sai Charitable Dental Clinic which offer free dental services or services at comparatively lower rates for the needy in Delhi.
Among all the hospitals and clinics listed on various third-party websites, it is important to choose the best government dental hospitals in Delhi in order to take benefit of correct, convenient, and cost-effective dental treatment and check-ups on a regular basis. This would help make individuals healthy and stay smiling.

Note - We have listed these government hospitals based on several sources. Please contact the hospital before you make a consultation with them.