5 Must Have Qualities Needed To Be An OB/GYN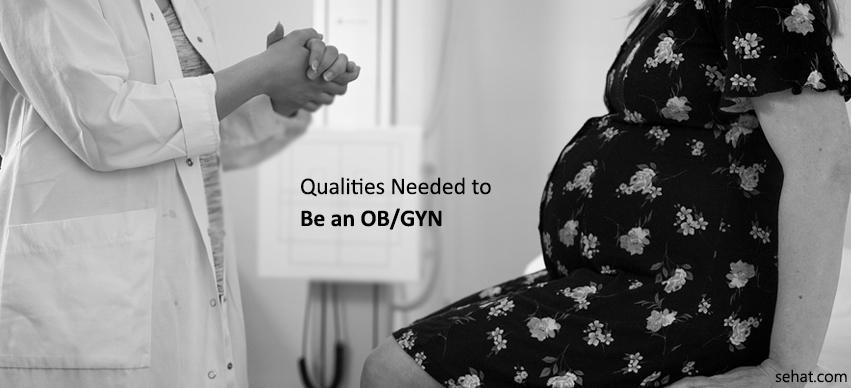 When you are looking for a job in a specific field, especially within medicine, you want to make sure you will be good at your job. You must have a broad skill set to be proficient as any type of medical professional, but to be an obstetrician or gynecologist you will need to have transferable skills that aren't listed within your job description.
As an OB/GYN, you must understand that your job demands not only medical literacy but life and other knowledge as well. That means you will need to use a broad mind to be proficient at your job of evaluating, diagnosing, and treating your patients. OB/GYNs work in various environments and clinical settings, from private to public, so you can find positions as a gynecologist or obstetrician easily.
Knowing that you have the education and skill set to be a medical professional is great but you should also have certain character traits and qualities that will benefit your job on a daily basis. Here is a list of some of the best qualities that an OB/GYN should have to be proficient at their job.
1. Passion for Women's Health
It may be unsatisfying to work in a field and not be passionate about it at all. If you want to be a great OB/GYN, you must have a passion for women's health and helping women. This quality will shine through and your patients will be satisfied with your service because you will radiate a certain attitude about what you do for a living.
You must be ready for the hectic days and unpredictable work hours of being an obstetrician or gynecologist. You must be passionate enough to wake up out of your sleep for your patient's emergencies. To be a successful OB/GYN, you must advocate for women's healthcare and stand behind the development of women's health as a whole.
2. Seasoned Professionalism
Professionalism is extremely important to have when you are working in a medical setting. Regardless of your position, work environment, or situation, you should always have strong professionalism that is set in stone from previous experience. It is important that an OB/GYN be certified physicians to ensure a seasoned professional is hired. This position typically isn't for beginners, so having a heavy background as a doctor is greatly beneficial.
You may work in various environments and you have to maintain a certain attitude about and understanding of medicine to be successful. Being able to handle and be knowledgeable about various things within and outside of medicine is a great quality that usually sets experienced professionals apart from others.
3. Attentiveness
Being attentive is important in most medical professional positions, but when you are dealing with women's health and the female reproductive system, you must be able to recognize certain patterns and issues to properly treat your patients. The doctors that genuinely listen to their patients usually can detect more issues than those that do not actively listen. It's a good look for your practice, whether you are public or private, to make your patient feel like you are rushing them through describing their anecdotes. They will pay attention and use that as criteria to help them determine the right doctor for them. It is a good quality for an OB/GYN to be attentive to all of her patients.
4. Trusting
Trust is also a big deal when it comes to being a good OB/GYN. When you have other associated qualities like relatability, attentiveness, and professionalism, you instill trust between you and your patients. You want your patients to trust you and your practice, so embodying all of those qualities is ideal for working in women's health. When your female patients can relate to you regarding their feminine issues, they will feel more comfortable with you and make working together to fix their issues easier.
It also goes back to being passionate because you should go out of your way for your patients' health. And they should know that you would do so for their sake. You will make personable relationships with your patients and you want them to be fulfilling on both ends.
5. Quality Communication
Strong communication is required to be a good medical professional. When it comes to OB/GYN and women's health, you should be able to communicate information regarding a patient's health to them in a simple and clear way. You have to talk to your patients and you need to be clear and concise with what you choose to say. The doctors that take their time to explain conditions, procedures, and medications are looked at in a better light than those who tend to rush.
Answer your patient's questions with clear responses and patience. You don't want them to feel as if they are asking you dumb questions or aren't as literate for not knowing certain information. You will be involved in many emergency situations and some may result in a bad income, you must be skilled to relay messages in a professional way. You also need to be able to switch between communicating with your team and your patients seamlessly to ensure you are an excellent OB/GYN.