How To Find The Right Therapist?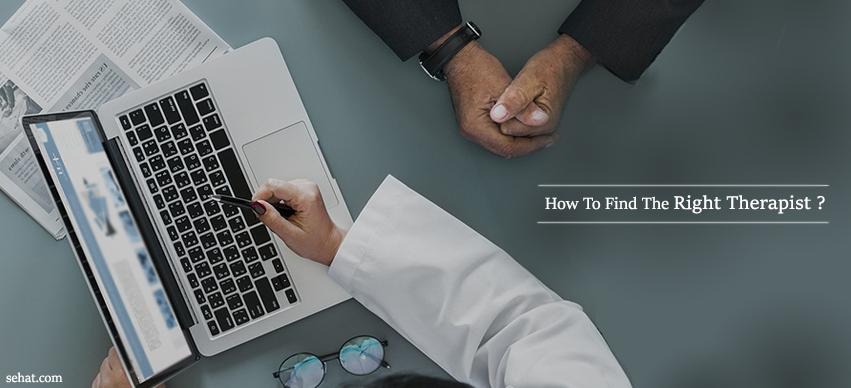 Nowadays, everyone looks to the internet to find everything. This includes the health care field. People are searching for doctors, physicians, and even therapists online. However, technology has taken things a step further by enabling people to not only find therapists online but to speak to them online as well. Most individuals are now considering e-therapy to conventional therapy, and it is all for the right reasons.
How Does Online Therapy Work?
In a nutshell and as described in detail, it is very easy. Just as the phrase states, online therapy entails therapy sessions that are purely done online via email, video conferencing, or texting through an online-based chat room. For example, the patient gets to send an email explaining his/her problems, and the therapist replies with suggestions of what the patient should do to overcome them. Both parties can respond to the email at a convenient time, but it has to be within 48 hours. Video conferencing, on the other hand, is where the therapist and the patient have a one on one conversation through a video call. This way, they can see each other without necessarily having to meet. Ideally, online therapy sessions are more like traditional therapy sessions only that, in this case, the parties do not have to meet.
Why are more people choosing online therapy over traditional therapy?
It Is Simply A Matter Of Convenience
Both the patient and therapist enjoy the convenience of communicating with each other at their most convenient time without having to meet in person. E-therapy takes away the hassle of setting appointments and scheduling for a meeting, not forgetting that the patient does not have to cancel some plans to be at the therapist's office. The correspondence will go on at any time and from anywhere, and the only thing the two parties need is a smart device and internet connection.
Accessibility
Online therapy has come in as a lifesaver for those living in remote areas like western Kansas and individuals with mobility restrictions. Coming across a therapist's office in the remote regions is next to impossible, and you have to drive for miles before you get one. Such hassles are non-existent with the existent of online therapies, and patients get to enjoy the services without leaving their homes. What's more? Those living with disabilities, as well as the elderly, do not have to worry about the stress of leaving their homes to the therapist's office.
Affordability
The other benefit and reason why people may prefer online therapy are that they find it to be much cheaper than traditional therapy. For starters, it saves you gas money and also, the rates of the services are lower compared to conventional therapy.
Reduced Social Stigma
E-therapy is trying to do away with stigma; patients no longer have to worry about social stigma or being judged for their condition. The services are discrete and enhance confidentiality.
Even with the many benefits, online therapy has some drawbacks too. They include ethical issues, problems relating to the therapist's credibility, security, and some people do not find it as effective as traditional therapy. However, these drawbacks seem not to have significant effects on the majority of people, and online therapy keeps growing and taking over regardless. Online therapy and Talkspace to be precise has grown 80% faster over the past three years in America only, which is quite impressive. Also, this industry is expected to reach a market value of over $50 billion by the mid-2020s.
Right now, though there are some questions surrounding it, online therapy may be a good choice for you, especially if you have no other viable options.