Hospital Facilities For BPL Card Holders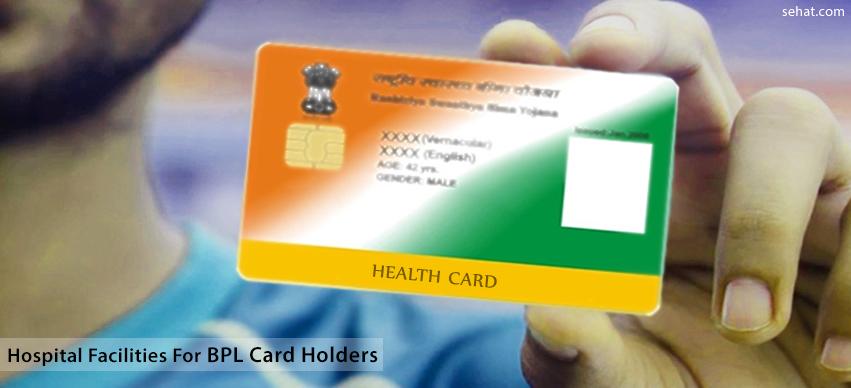 Carrying out medical treatment for any kind of ailment has become quite expensive nowadays. And if the treatment requires hospitalization, then the charges seem to touch the skies. It is quite obvious that for an ordinary middle-class citizen, paying such high-amounting bills is next to impossible. The problem is graver for poor people. There are innumerable people who are marked to be BPL (Below Poverty Line).
Special cards are issued to such people so that they can avail the facilities which are given for BPL card holders. Both the state government and the central government in India provide various kinds of facilities for such people. Special mention needs to be made of the hospital facilities for BPL card holders. Most of these facilities are available at the government hospitals in the state. Just like other states, there are facilities of free treatment for BPL card holders in Bangalore.
Hospital Facilities For BPL Card Holders
BPL card holders get various kinds of aids from the government and medical assistance is one of the most important ones among them. It has been seen that fee treatment is offered for BPL families to an amount of Rs. 5 lakhs per year. Almost 4.4 crore people will be benefited by this scheme. For the state of Karnataka, the Arogya Karnataka Scheme has been merged with Ayushman Bharat Plan, which is offered by the Central Government for rolling out a comprehensive health insurance scheme for the people of Karnataka.
There are many things which are included in the plan. The scheme will cover 1614 procedures in 531 private hospitals and 385 government hospitals all across the state of Karnataka. Families under BPL will have to furnish their Aadhaar Card and ration card for getting the facility. However, for APL families, just furnishing Aadhaar Card will do.
The government is also looking to help people who are on the border districts so that they also get proper treatment as and when needed. There have been agreements with more than 36 hospitals in the border cities and towns of Maharashtra, Tamil Nadu, Telangana, and Kerala. People who have migrated to Karnataka for some purpose are also eligible for the scheme.
Health Procedures Have Been Classified Under Three Categories By The Government
2A – In this category simple and secondary treatments are offered mostly at various government hospitals.
2B – This category is for minor emergencies. If the government hospitals are duly and properly equipped for such procedures, these have to be carried out at private hospitals.
3 – This category needs tertiary care and the treatment has to be done at various empaneled private hospitals.
There are also 169 medical procedures, which have been categorized as emergencies. For treating such cases, the patient can be taken to either a private hospital or a government hospital – whichever is convenient and quick at that moment.
Eligibility For Obtaining Free Treatment And Hospital Facilities For BPL Card Holders
Anybody and everybody coming and claiming to be under BPL will not be able to avail free treatment in hospitals in Karnataka. Smart Health Card is necessary for the same. Also known as the ArKID card, it is possible to avail necessary treatments by beneficiaries in any government hospital or private empaneled hospital.
The person applying for the card should be residents of Karnataka and has to be a legal resident of the state. There is no age bar and people in all age groups can avail of this great facility. Also, there is no income bar as this scheme is mainly targeted for people in the BPL category.
With proper hospital facilities for BPL card holders, at least they will get proper treatment done for any kind of ailment.