Stress-free and Safe Hospital Stay | Sehat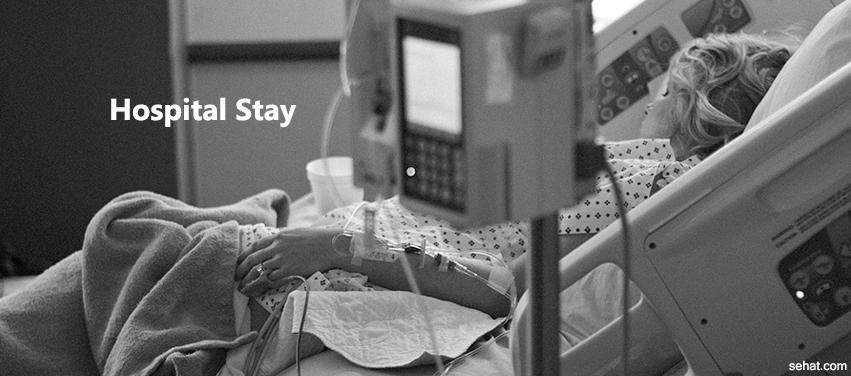 Getting admitted to hospital and similar clinical setups become unavoidable for both women and men at times. That remains the only way to get treated with critical ailments. You may also have to undergo a serious operation. However, like many others staying in the hospital may make you worried and nervous. Issues like staying amidst unknown people and hygiene may make you worked up. However, you can think and plan beforehand to make sure your hospital stay does not turn out to be a dreadful experience! Taking essentials with you, asking the doctor for details and having a close friend or family member by your side are the things you can do.
People have to get admitted to hospitals and speciality clinics to get treated for various types of ailments, as it is. This can become a need for any man or woman at certain of life. Hospitals are meant for treating your ailments and help you get back to normal life. Yet a lot of people dread spending days at the hospitals. This is not without reasons. There are several instances of patients contracting infections from hospitals or returning home with a new medical complication. Even in clean and top-notch clinical setups, some people may feel uneasy. This is simply because spending nights in an unknown place, among unknown people, make them weary!
If you are among them, relax. With preparation and careful planning, you can evade the woes and stress related to staying in hospitals. Follow the below-listed steps to ensure your hospital Stay is devoid of worries, anxiety and problems:
Taking an Essential Kit:
The first step required to make your stay in the hospital as comfortable as possible is keeping the basic things you need with you! This is somewhat reassuring mentally. For example, you can take a bunch of faces and hand towels from home. If necessary, you can boil them in sanitizing solution. Also, carry essentials like hand sanitizer, medications you take daily in a small bag or basket. You can never be too sure if those things can be availed at the hospital. In any case, it is better to have those things by your side than asking hospital staff to fetch them.
Asking for Clarification:
You may not have a medical background personally. But do not let that deter you from asking the doctors, surgeons and even staff for details. If the doctor suggests undergoing an additional scan or surgery, do not hesitate to ask the reason. Similarly, if the staff ask for a change in meal or sedative, ask them clearly. Of course, you should enquire without getting worked up or hyper. This will ensure your hospital Stay will be devoid of woes.
Company of Family or Friends:
Regardless of the type of ailment or surgery that you have to undergo, it is always better if someone from the family can stay with you in the hospital. If staying all the time is not possible, spending a part of the day may be helpful. If you undergo surgery and need a long recuperation period, the presence of someone from family is also helpful. Sometimes, close friends may chip in and do the needful too. There is no need to call a number of family members to stay. In most cases, one or two persons should fit the bill.
Speak Up if You Feel Anything Uncomfortable:
Sometimes, surgeries or operations can go wrong despite the precautions and best intentions. Even before the doctors and staff can guess something is wrong, you would feel something is not right in the body in such situations. So, if you are feeling uneasy after undergoing such a procedure, do not hesitate to ask for the doctor. This will make things easier for both parties and you will be able to ensure the hospital Stay is peaceful.
Actions to Recuperate Better:
Sometimes, after undergoing surgery or operation, you will have to stay a few days in the hospital before the doctor deems you fit to be released. However, in such situations, you need not necessarily restrict yourself to the bed all day! Unless the physical condition is very delicate or something like a critical surgery has taken place, you may make controlled movements within the hospital premises. It will also make you feel good and help alleviate the boredom of staying bedridden all day! You can discuss this issue with the doctor as well.
Keeping Your Mind Occupied:
Post operation or surgery, spending a few days in the hospital can be really tiresome for some people. You may not like watching TV all day! So, try to occupy your mind in activities and things that you like. For example, you may ask someone in the family or friend circle to get you books and magazines. Alternatively, you may try watching movies on mobile, if that does not put a strain on you.
Summing it up
There are many ways to ensure your hospital Stay remains stress-free and your return home minus woes. Planning things in advance and acting cautiously along with logic goes a long way in evading hassles and complications.
Sehat provides list of best Hospitals in Hyderabad from which you can research and choose the right doctor for your condition