Queries to Ask Before Psychiatric Hospitalization of Your Child or Adult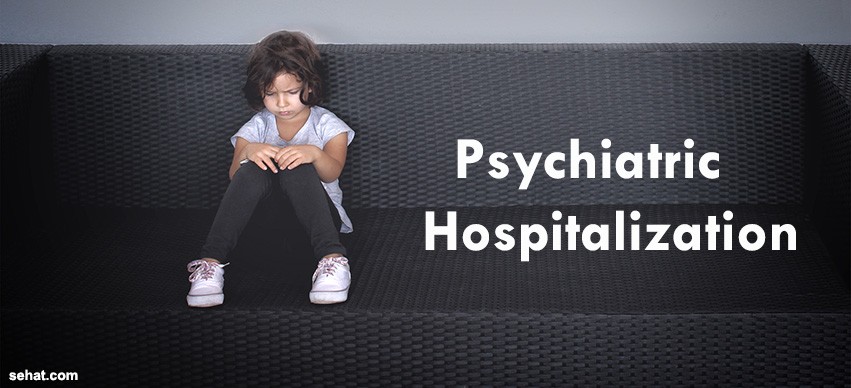 Hospitalization in any psychiatric hospital or facility is one of the options available when a loved one of the family - be it an adult, an adolescent, or a child is mentally ill and needs treatment. Parents or guardians are definitely concerned, even frightened and baffled about the treatment recommended for inpatient treatment.
Having a family member to be hospitalized can be quite emotional for the near and dear, but if your child or adolescent kid is to be hospitalized we can understand the traumatic experience that you will have to undergo. And, we do realize that a hospital environment can be quite frightening - not only to parents and guardians but to anyone who enters a hospital.
Hospital treatment is quite an important and serious matter to anyone - be it parents, guardians or to the patients themselves. Parents or guardians will find it difficult to take the right decision - as they are not aware of the decision to take. But you, as a parent or guardian, should be informed of all aspects of the treatment to enable you to take the right decision.
But, do not worry. We suggest that you ask the following questions to have a better understanding of the type of care that these inpatients will receive at the hospital. These questions should be raised before your ward is admitted into the hospital.
Here are some of those questions that you ought to ask before you admit the patient into the hospital. Some of these questions could be directed at the doctors or therapists, some at the insurance providers, and some could be directed at yourself.
1. Why is psychiatric inpatient treatment being recommended for our ward, and how will it benefit the patient?
2. What is the scope of the treatment and :
will it affect my child's school work?
or will it affect my child's college?
or will it affect the patient's office activities?
3. What are the other alternative treatments available and how are they different?
4. Is there a competent psychiatrist - child, adolescent, or adult psychiatrist - available at the hospital?
5. What role will physiatrist play in the treatment of the patient?
6. What is the role of other members of the team?
7. How long will the patient have to be in the hospital and can we afford the charges?
8. Do we have insurance with premium paid up to date?
9. Does our insurance offer coverage for this type of treatment?
10. What can we do if the insurance company denies coverage?
11. Is the inpatient facility a specialized facility for my child/adolescent child/ward?
12. How will the parents/guardians be involved in the child's/ward's hospital treatment, decision for discharge, and after-care treatment?
13. Who will make the decision to discharge the patient from the hospital?
14. Once the discharge is done what will be way to follow up treatment?
Parents and guardians may, sometimes, be tempted to have their wards discharged out of the hospital before the doctors think that they are ready for discharge. But remember, the doctors know better. And, it may take some time for your child or ward to get used to the hospital and the atmosphere.
If anybody in the family is hospitalized, your entire schedule is going to go topsy-turvy. You can ask for help from your family or friends and ask them to share some of your scheduled tasks. If you have a flexible work schedule - no issues, or else you may have to talk to your senior and explain the situation.
And finally, there is something really important that we would like to tell you: If after asking the questions given above, you still have more questions or doubts - go for a second opinion.
Sehat provides list of best Psychiatrists in India from which you can research and choose the right doctor for your condition