Top 10 Eye Hospitals In Hyderabad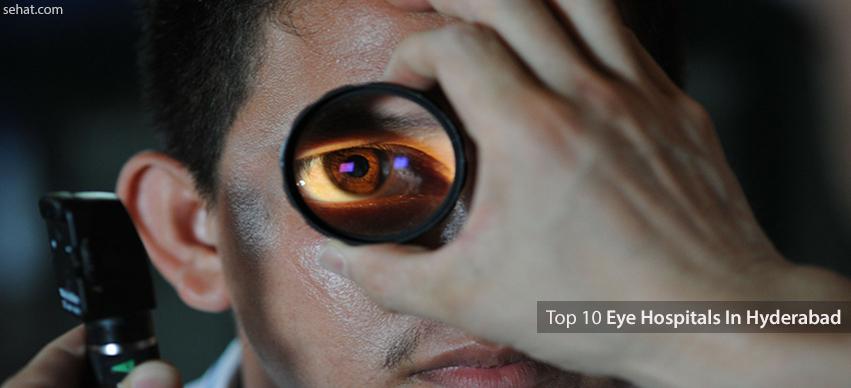 The world is what we see. And therefore, eyes are the most essential organs that every human being possesses. If you don't believe this, just close your eyes for a few seconds… your world simply vanishes as you temporarily go blind. Imagine how it would feel if someone loses their vision permanently. This is the last tragedy which you would want to befall upon yourself and your dear ones.

Unfortunately, thanks to the fast-paced lifestyle and unhealthy dietary habits of today's generation, more than 50 per cent of the people, including kids and youngsters, are staring at a future fraught with vision related problems. The need of the hour in our cities, are high-end eye hospitals with world-class equipment, to provide the best of treatment for your eyes.
Top 10 Eye Hospitals in Hyderabad

1. Sarojini Devi Eye Care Hospital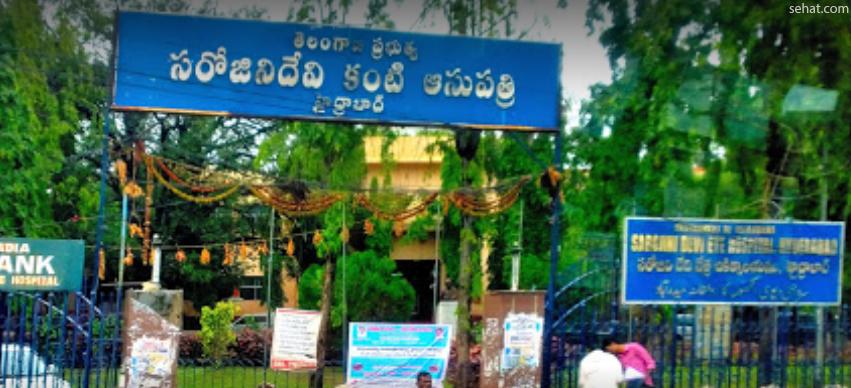 This medical institution named in honour of 'The Nightingale of India', Sarojini Naidu, is situated in Mehdipatnam. Since it is managed by the Telangana government, Sarojini Devi Eye Hospital also goes by the name of 'Government Eye Hospital' in Hyderabad. Sarojini Devi Eye hospital is the most sought-after hospital by the poor and underprivileged from within the state as well as other states in the neighbourhood. It is a 550-bed capacity referral eye care hospital. Department of orthoptics and squint, department of the retina, department of the cornea, department of glaucoma and department of oculoplasty are the five subspecialties in the hospital.
Phone no: 098661 10934

2. Challa Eye Care Hospital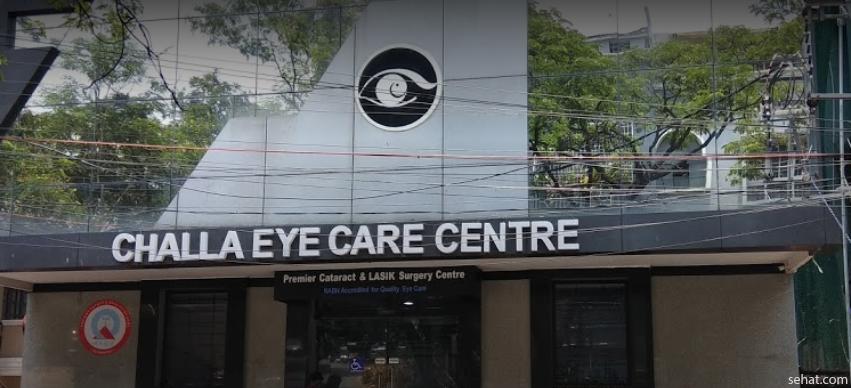 This is one of the leading eye care hospitals in Hyderabad, located in the posh locales of Banjara Hills. Headed by Dr Ravi Prasad Challa, this eye care centre has amassed more than two decades of experience. This hospital is famous as a hub for cataract surgeries and advanced refractive surgeries. Challa is the first eye hospital in Telangana, where family members of patients are allowed to witness surgical procedures conducted on patients inside the operation theatre.
Phone no:
For Enquiry - (040) 40137750
For Appointment - (040) 40171180

3. Sri Shankara Nethralaya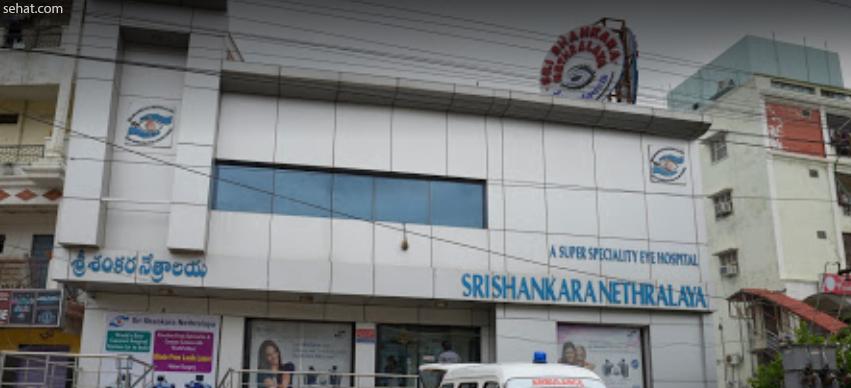 Sri Shankar Nethralaya is not only one of the best eye hospitals in Hyderabad but also in the whole of India. Established in 2009, this pioneering eye care centre is located in Miyapur. The experienced doctors and skilful surgeons at this hospital have treated hundreds of patients and ushered their life from the dark of blindness to the light of vision. Equipped with world class equipment, this hospital is renowned for a number of advanced surgical procedures like LASIK, cataract, squint and Paediatric ophthalmology treatments.
Phone No
For Enquiry - (040) 40123839
For Appointment - (040) 64545457

4. Center For Sight, Hyderabad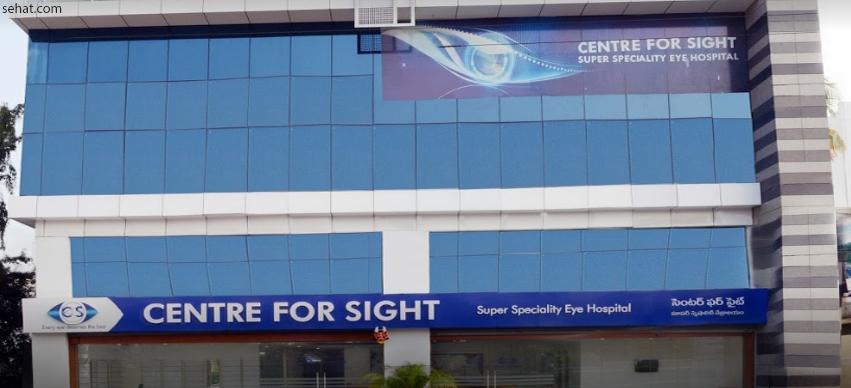 Another prominent eye hospital in Hyderabad is Center for Sight. Established in 2002, this hospital has branches in Banjara Hills, Kukatpally and Nampally. Led by ophthalmologist S. Sachdev, the hospital is known for its patient care and advanced technologies. Centre for Sight eye care hospital was conferred with the award for Operational Excellence in the private sector in 2012. The hospital offers surgeries like LASIK eye surgery, spectacle removal operation, Blade free Cataract surgery, Glaucoma, retina treatment, Squint treatment and Keratoconus treatment among others.
Phone No
For Enquiry - (040) 40045500
For Appointment - (040) 40042115

5. Max Vision Super Speciality Eye Care Hospitals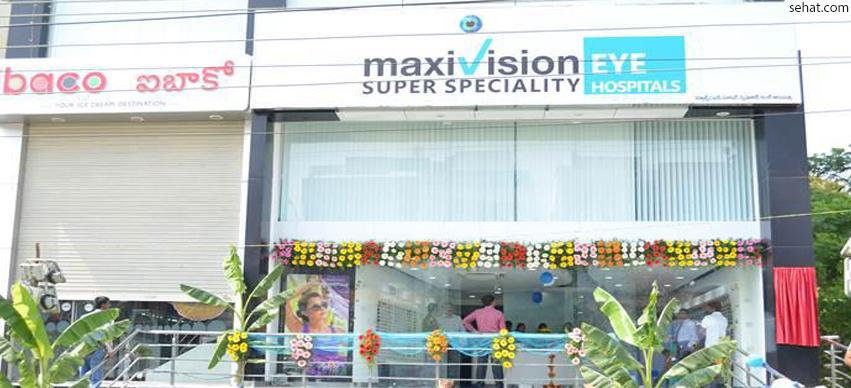 Max Vision Super Speciality Hospital is one of the oldest and top-rated eye care hospitals in Hyderabad. Launched in 1991, this chain of hospitals has treated over 2.4 million patients. There are eight Max vision super speciality hospitals in Hyderabad. This hospital provides a range of services at affordable prices. Headed by Dr GSK Velu and Dr Kasu Prasad Reddy, these hospitals offer advanced treatments for cataract, Glaucoma, Retinal and corneal problems, along with diagnostic facilities.
Phone No
(040) 44855577

6. Apollo Eye Care Centre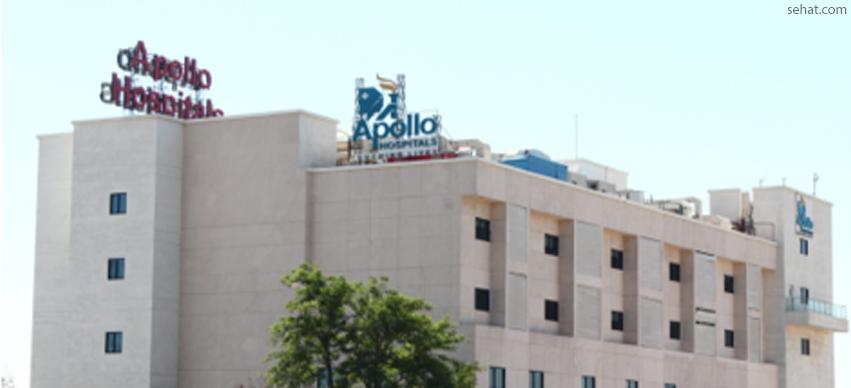 Apollo hospitals is a world-renowned integrated Health City that is spread across the country. Founded by Dr Prathap C. Reddy in 1988, Apollo health city is located in Jubilee Hills. The group also launched Eye care centre and in no time emerged as one of the top eye care centres in Hyderabad. Apollo eye care offers best surgical suites to perform surgeries and to correct refraction problems such as lens exchange and cataract surgeries. The hospital also performs eye-related cosmetic procedures.
Phone No
For Enquiry - (040) 23609444,
For Appointment - (040) 23609555

7. Vasan Eye Care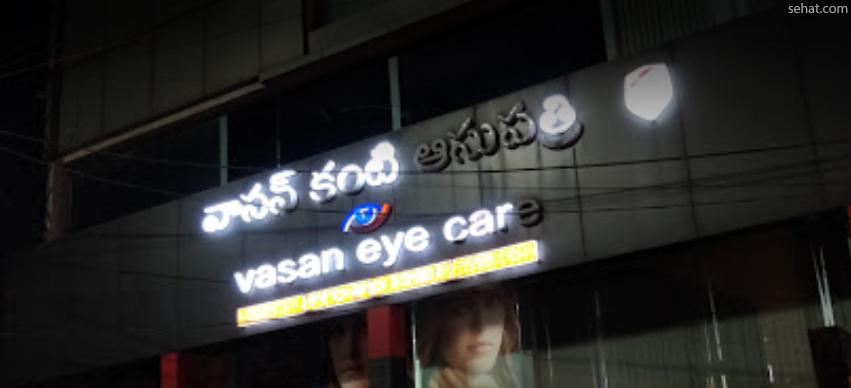 Vasan Eye Care hospital is another prominent eye hospital chain in Hyderabad, with hospitals situated at multiple locations. They have specialised clinics for specific eye problems, and they focus on patient's needs. They offer services like cataract, refractive surgery, cornea services, glaucoma services, retina services, pediatric ophthalmology and squint services, oculoplasty services, UVEITIS, neuro-ophthalmology, vision rehabilitation services, computer vision syndrome clinic, contact lenses and optical services.
Phone No
(040) 30154200

8. L.V. Prasad Eye Institute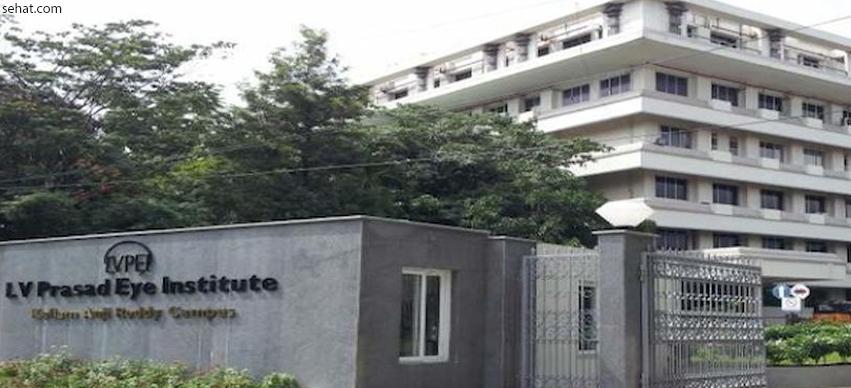 LV Prasad Eye Institute is a very old and well-known eye hospital in Hyderabad. Accredited by NABH, this eye hospital was established in 1987, in Banjara Hills. The main campus is spread across a very large area and serves as a WHO collaborative centre. Not only for the urban and working class, but LV Prasad eye institute also provide word class treatment to rural people and in many cases, they provide treatment free of cost. Apart from regular eye treatment services, this eye institute also provides you with eye banking facility, rural community eye care, vision enhancement and rehabilitation and research services among others.
Phone No
For Enquiry - (040) 39892020
For Appointment - (040) 30612108

9. Win Vision Eye Hospitals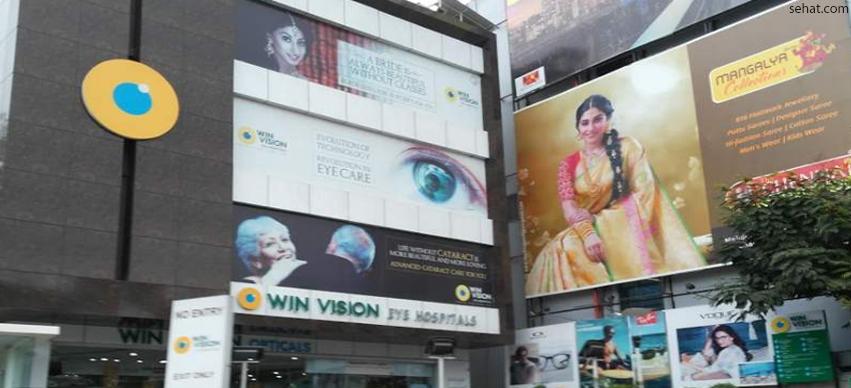 Win Vision Eye Hospitals, Hyderabad, Telangana, was inaugurated in 2015 by Satish Gupta, in Greenlands. Now, they have expanded with branches in four other locations -Dilsukhnagar, Kukatpally, Gachibowli and AS Rao Nagar. This eye hospital, with expert ophthalmologists, provides services like cataract, LASIK, cornea, glaucoma, Vitreoretinal and Uvea and pediatric and squint. Their advanced technologies and world-class equipment provide patients with effective treatment.
Phone No
For Enquiry - (040) 23408888
For Appointment - (+91) 9100004444

10. Sree Netralaya Eye Hospital and Laser Center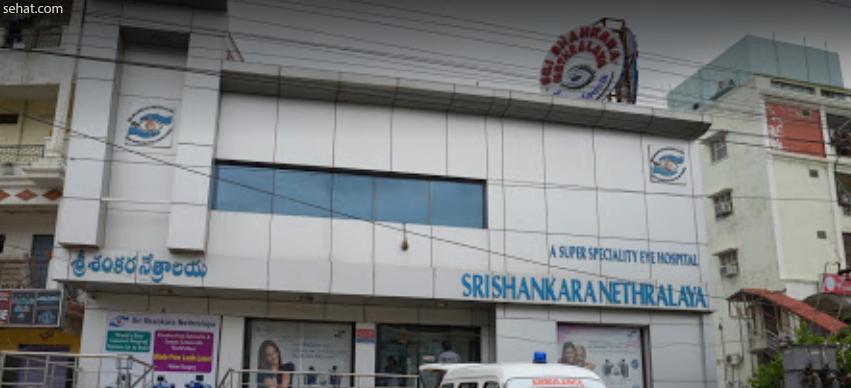 In today's busy life, patients are usually in search of hospitals which operate for long hours and on holidays too. Sree Netralaya Eye Hospital and Laser Center is one such hospital which is open from 9 am to 9 pm even on Sundays and public holidays. This hospital is located in Kothapet and is ISO certified in ophthalmic care. It is known as the best eye hospital in Hyderabad for a cataract operation. The services this hospital provides are daycare surgery for cataract, glaucoma services with automated perimetry, corneal topography, ocular coherence tomography for retinal, glaucoma and anterior segment examinations and diode laser for retinal diseases among others.
Phone No
(040) 40045670
These are the top10 eye hospitals in Hyderabad. If you're looking for an eye specialist in Hyderabad, and even know the other best eye hospitals in Hyderabad now you know where to go.